HTML Help Builder
Html Help Builder 5.33 released
Html Help Builder 5.33 released
Rick Strahl
All
West Wind Html Help Builder version 5.33 is out today. This is a relatively small maintenance release that also features a few nice new feature improvements.
Improved Web Search Features

Improved Quick Search
Weighted Topic Content Search with Index

Open Graph Tags in default Layout Template
Template updates
Bug Fixes for various Output and Export Routines
Help Builder is a documentation creation tool that uses Markdown based text editing for creating content, and HTML based, easily customizable templates to create great looking, consistent documentation output that can be published directly to the Web, or PDF, Word or CHM file outputs. The goals is to let you focus on writing your content and let the default templates do the messy work of styling and layout.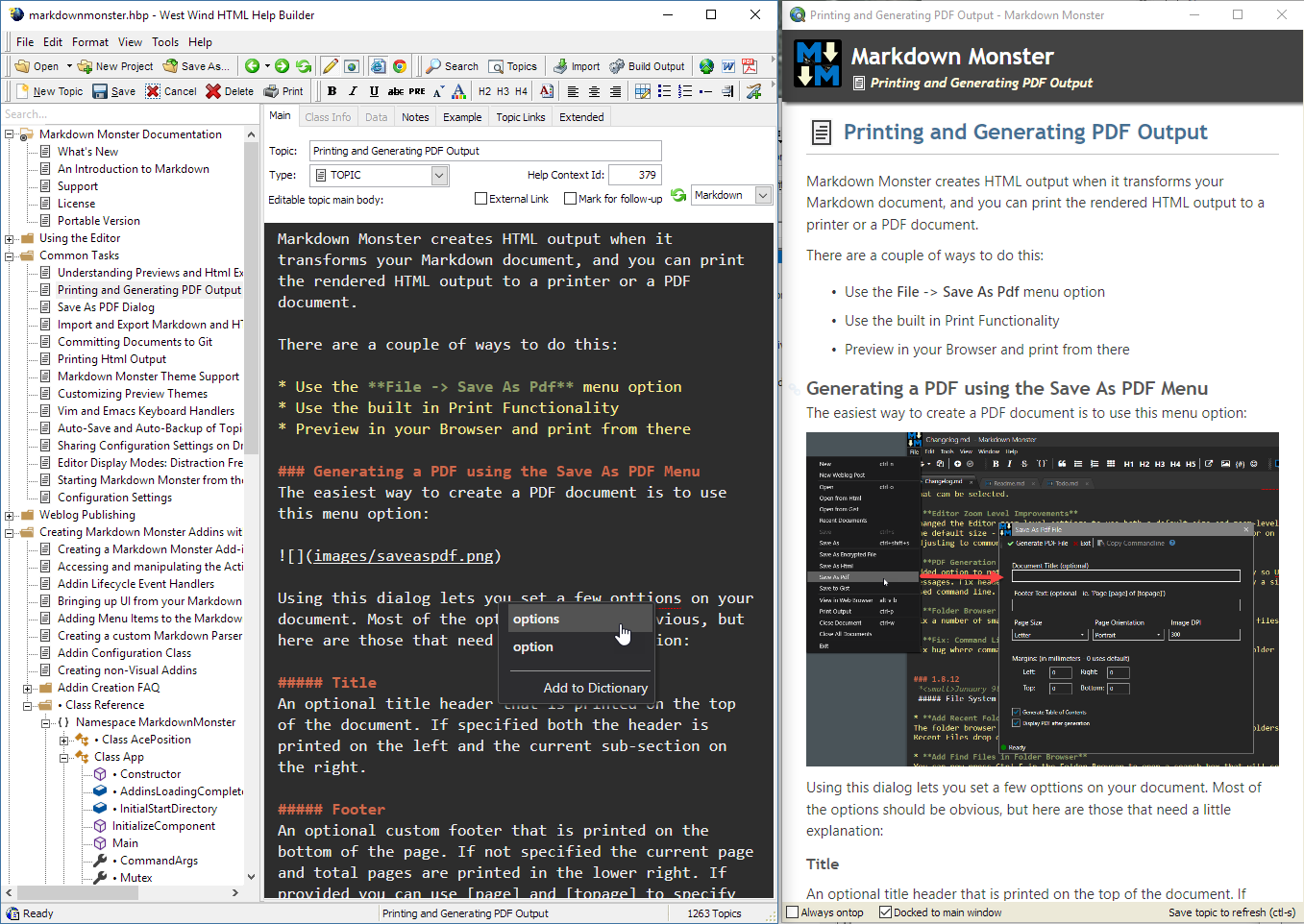 re: Html Help Builder 5.33 released
Tom Green
Rick Strahl
Hi, Rick.
How do I get version 5.33? When I click on the download page it gives me v5.32.0, and when I click on the Check for new version it says You have the latest version.
When I upload my help to the web site right now (and this is may be a different topic), searches don't work and I don't get the simple/detail choice. I was thinking maybe the newer version would fix that.