West Wind Internet and Client Tools
wwFTP Error - Constants Not Defined
wwFTP Error - Constants Not Defined
Marvin Masson
All
I recently upgraded a project to WW Client 6.22 and run into an error. On FTPConnect, I get an error "Variable 'FTP_CONNECT_PASSIVE' is not found. Appears the constants are not declared.
Here's the code... SET PATH to "wwclient 6.22\;wwclient 6.22\CLASSES\" LOCAL o DO wwftp o=CREATE("wwFTP") o.FTPConnect("FTPSITE","USERNAME","PASSWORD")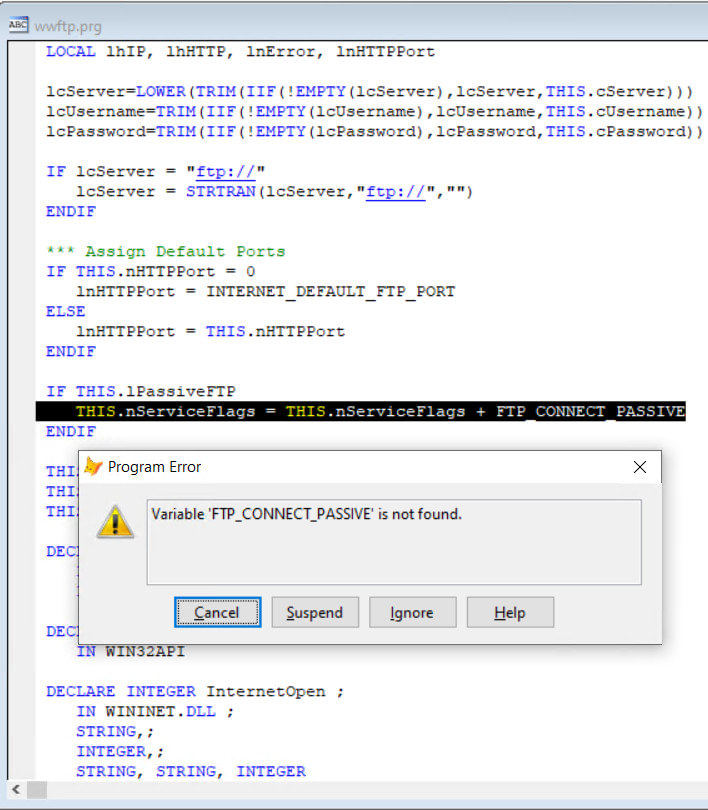 I tried adding #INCLUDE wconnect.h at the front of the code but NO go. When I examine wwftp.prg, I can see the 3rd line is "#INCLUDE wconnect.h". So why is this not working?
Thanks!