Web Connection
Web Connection 7.10 is here!
Web Connection 7.10 is here!
Rick Strahl
All
Hi all,
I've just released Web Connection 7.10. This release is a feature release that brings a few new features including the big one - a new self-contained Web Connection Web Server you can run locally or in production without having to futz with IIS installation or configuration.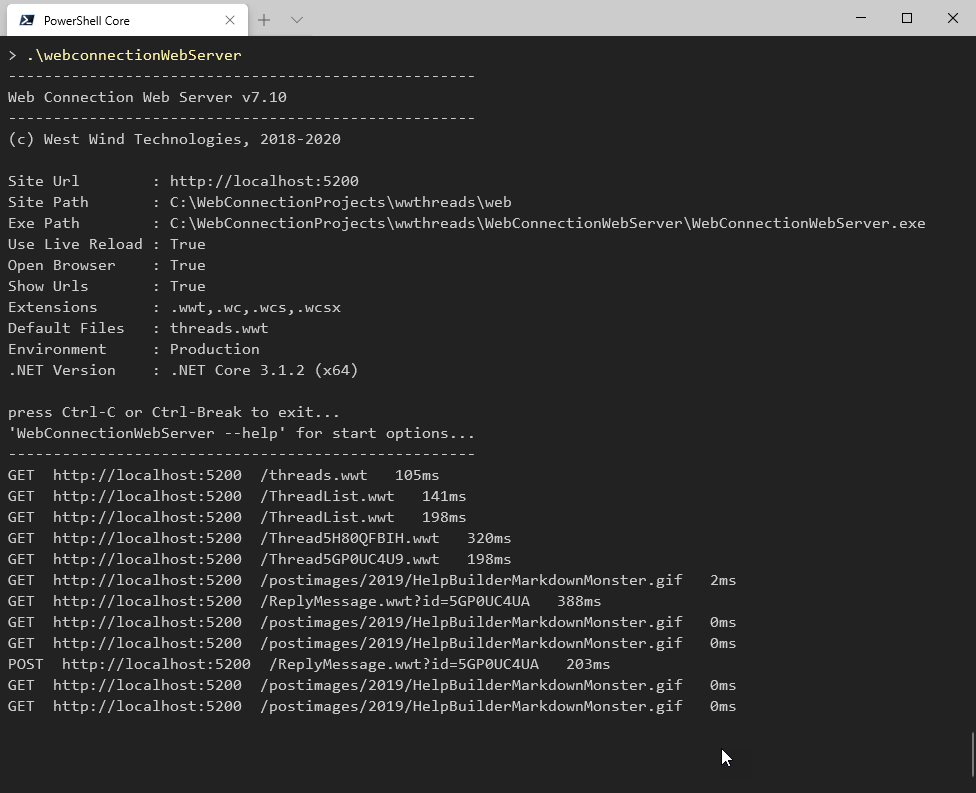 The new server is completely optional - it's just another low friction server option you can use to get started with quickly (requires .NET Core 3.x). All the existing server support still works as before, and the Web Connection ASP.NET Module which continues be the primary mechanism for production applications has also seen quite a few updates to sync up with some of the newer features in the new Web Connection Web server.
Related to this and the fact that the new server has been integrated into the Console tooling for creating and running of new projects, there have also been a bunch of updates with the Console project creation, easier Launch() scripts, and improved startup templates and cleaned up Administration pages. All of this continues recent efforts to make Web Connection easier to get started with, easier to maintain and continue to run.
There are many other smaller new features and improvements, but rather than re-hash it all here, please check out the the release blog post here:
+++ Rick ---