West Wind WebSurge
WebSurge doesn't start up properly on Windows Server 2016
WebSurge doesn't start up properly on Windows Server 2016
Mike Hoffmann
All
Hi there
I just installed WebSurge on a Windows Server 2016 64 bit with .net 4.5, as well as a Windows Server 2012 R2 64 bit with .net 4.5, and on both machines the tool doesn't start up properly when trying to open it.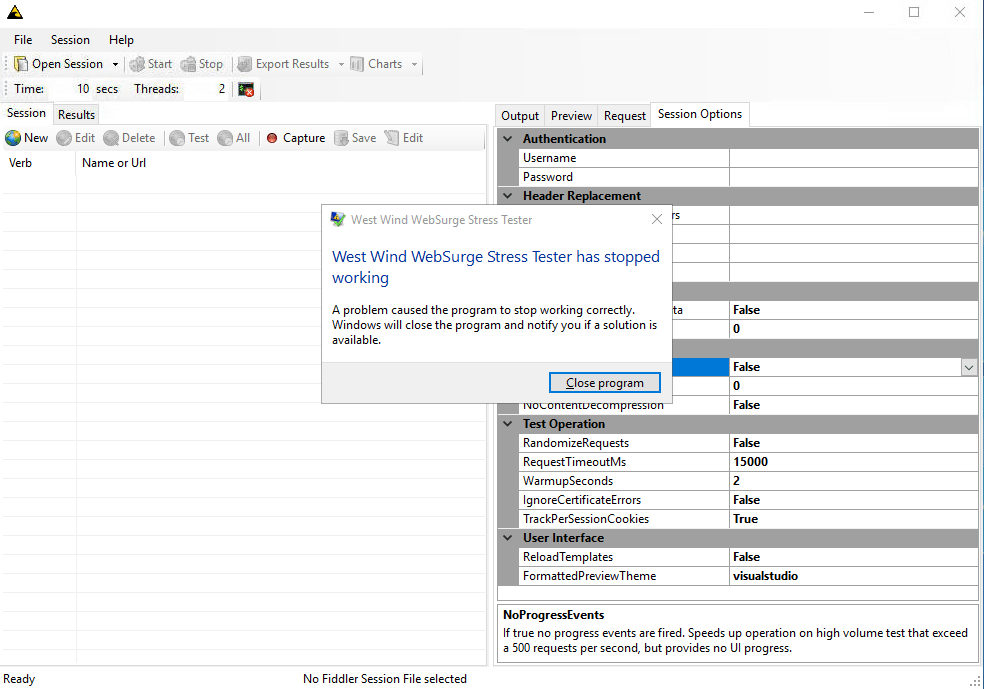 Please see attached image for the Windows error.
I installed it on a standard Win 7 machine and it runs perfectly fine there, so I started to think it may have to do with it being a server box?
Any clues as to why this might be? If you need more other details to answer appropriately let me know.
Thanks Mike
re: WebSurge doesn't start up properly on Windows Server 2016
Rick Strahl
Mike Hoffmann
I just tested this on my own Windows 2016 server and it works there for me.
You'll need .NET 4.5.2 or later for it to run but I don't think that's the problem you have since it appears the app launches - if it was a version conflict (ie. <4.5.2) I think the application wouldn't even launch.
Take a look in the Windows Event log and see if there's additional info about the crash.
+++ Rick ---